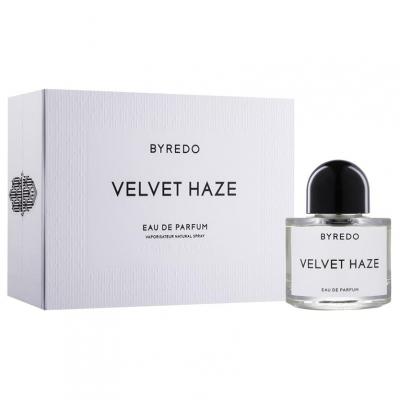 Undoubtedly, summer is one of the picture-perfect seasons to relish and appreciate life to the fullest. The vivacious, scorching morning sunshine with the blowing warm summer breeze makes it an enjoyable day to begin with. Perhaps, it is the best time of the year for engaging yourself in outdoor sports like hockey, football, rugby, equestrianism (horse-riding), hiking, camping, trekking, etc. It is also a great time to hit the beach and work on your tan. Moreover, building a sandcastle on the beach never gets old at all.
Additionally, the warm, humid outdoor temperature is appropriate for hosting BBQs in your backyard for friends and family to enjoy. Or, you could go clubbing and dance to the tunes in the fun-filled late-night parties. Not only that, you get to enjoy your choice of ice cream without contracting a common cold or flu. You can enjoy a lovely walk down the street holding hands with your loved ones, or you could go to a social gathering and get to know new people. Socialising with others enables you to learn about their ideologies and cultures and provides the opportunity to develop long-lasting friendships or relationships.
---
Read more: Most Popular Men's Perfumes for Summer 2021
---
Some people also refer to summer as the "sweat season," – implying that the summer heat makes you sweat excessively. Contemporary people associate sweat with a foul odour. Nobody likes men or women with a bad smell on their bodies. While it is entirely natural to sweat, according to science, there may be underlying health issues if you sweat too much. Apart from that, sweat has the ability to enhance any scent on your body. As heat increases, people's sense of smell is also intensified. So, summer is the perfect season to try new fragrances.
Your choice of perfumes tends to define your personality and character. Therefore, it is essential to choose your fragrance wisely whenever you are out shopping for new scents. One of the preferred ways to go all-out and make a statement is to enlist the aid of unisex perfumes.
As the world becomes open-minded and gender-neutral, people are looking for ways to express their statements without being sexist. Unisex fragrances help them achieve this target as they are suitable for all sexes. In addition, there are people who like the scent of the opposite sex but are reluctant to use a masculine or feminine perfume. These people can easily use a unisex perfume if they do not wish to delve into the fragrance of their opposite sex. It is indeed a suitable middle ground for all. Here is the blend of unisex perfume widely revered by most perfume lovers for the summer of 2021.
1. Clémentine California by Atelier Cologne
Atelier Cologne is a niche line of perfumes owned by the world-renowned French company L'Oreal. Sylvie Ganter and Christophe Cervasel founded the niche brand in 2009, which is popular for its wide array of unisex perfumes. They launched the aromatic, citrusy fragrance Clémentine California in 2016. Possessing only nine ingredients in the mixture, this classic unisex scent is favoured by many people. It is sold in 10 ml, 30 ml, 100 ml, and 200 ml bottles costing $30, $80, $142, and $235 respectively.
2. Velvet Haze by Byredo
The Swedish company Byredo, established in 2006, introduced the stellar unisex perfume Velvet Haze in 2017. Since then, it has never gone out of fashion or taste. French perfumer Jerome Epinette used a blend of eleven ingredients to create Byredo's signature perfume, Velvet Haze. The woody, amber, musk-filled concoction is sold in two variants of 50 ml and 100 ml. These bottles cost $170 and $245, respectively. Indeed, it is a very steep price to pay.
3.  Santal 33 by Le Labo
Le Labo, established in 2005, is a subsidiary of the American multination Estée Lauder. Its highly rated Santal 33 unisex perfume was launched by the company in 2011. It is a decade old fragrance that is the first choice of many people. German perfumer Frank Voelkl used seven ingredients to prepare this mix. It is one of the most expensive unisex perfumes in the world today. Its available in 15 ml, 50 ml, 100 ml, and 500 ml costing $83, $192, $280, and $1010. 
4. Spice Blend by Christian Dior
The luxurious French fashion house launched its own unisex perfume in 2019. The Spice Blend is the creation of the company's in-house French perfumer Francois Demachy, who used a mixture of ten ingredients (including the rum) to make this best-seller. It is sold in only two variants. The first one is a 125 ml bottle costing $250, while the other is a 250 ml bottle priced at $350. Although it is awfully expensive, the amber enriched spicy mix of fragrance is worth dying for. 
5. CK One by Calvin Klein
Calvin Klein is always known for its innovative and progressive ideologies. Even before unisex perfumes were a thing, the American fashion house introduced the CK One in 1994. As such, it is not a big surprise to see they launched unisex perfumes almost three decades ago.
Perfumers Alberto Morillas and Harry Fremont created such an iconic fragrance that CK One is on everyone's list of summer fragrances.
Hence, we certainly could not exclude this all-time classic either. It is available in 50 ml, 100 ml, and 200 ml bottles. These cost $54, $65, and $79 respectively. Yes, not all the perfumes in this short list will cost you an arm and a leg. Some fragrances are very affordable. Amongst them, CK One definitely stands out. Indeed, it is a great value for money.
It is pretty understandable that this catalogue is made of perfumes from the top shelf. These are some of the best and iconic fragrances the world has to offer. So, it is justifiable that it costs much. Yet, one should keep in mind that not all fragrances use synthetic ingredients. Some of them do use natural elements, which push the costs up higher. In addition, the sweaty summer should make it easier to withhold your fragrance for an extended period of time. Therefore, a couple of sprays from the expensive bottle should do the trick for you. These perfumes are certainly worthy investments to enhance your personality and character.
---
Also read: The Most Popular Women's Perfume for Summer 2021
---