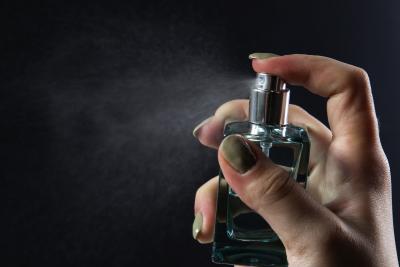 The power of perfume should not be underestimated. It can touch our emotions and help us form memories, like when we smell cookies, which take us back to our grandmother's kitchen.
"When perfume has the ability to provoke emotion, it becomes a part of our lives. It becomes a part of the personality with which others connect us," journalist and author Claire Bingham told Vogue.
When you find your scent, you feel invincible and have the opportunity to keep your scent in the room even when you leave it. Many can know when you come by the scent of the perfume you use, especially if it is striking to the senses.
Perfumes are sprayed at a distance of two to four centimeters, two, three or four times due to the duration of the fragrant note. Depending on where the perfume is applied, it can last all day or disperse in a short time.
Perfume is the longest lasting when it is most concentrated. Once you find your perfume, it is important to know where to spray it, so that its note is realistic and long-lasting on your skin.
Perfumes are sprayed on pulsating points, because they release heat. These areas help to release aromas in the air slowly - over a long period of time.