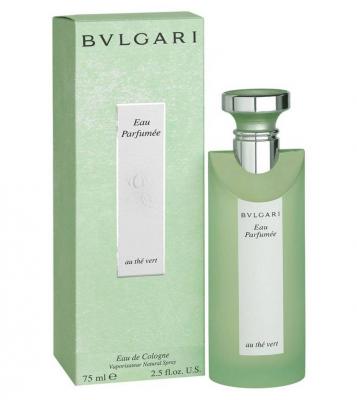 Starting off as a jewellery shop in Epirus, Greece, silversmith Sotirios Boulgaris' eponymous brand, Bulgari (stylized as BVLGARI), has slowly and gradually become one of the most world-famous brands across the globe. As Bvlgari evolved, so did its range of products. The brand had started off with only jewelleries in its product portfolio. It grew bigger and tapped into various market segments, from watches and accessories to cosmetics and fragrances. 
The fragrance section is one of the most profitable ones of the fashion house. It provides perfumes targeted at both men and women. Each scent it offers to its customers has a distinct aroma. The women's range especially has a wide selection to choose from. Here is a list of the ten best Bvlgari fragrances for women to try out before all else.
---
Also read:
REVIEW: Bvlgari Blv Pour Homme
The Most Popular Women's Perfume for Summer 2021
---
1. Bvlgari Pour Femme
Bvlgari Pour Femme is a floral perfume released back in 1994. Created from a selection of twenty-three different ingredients, the fragrance opens up with a floral fusion of violets, carnations and orange blossoms with citrusy and spicy notes swirling around. The brand collaborated with perfumer, Sophia Grojsman who previously worked with other famous brands such as Yves Saint Laurent, Calvin Klein, Yves Rocher etc. This powdery, floral creation of hers has long-lasting longevity and moderate silage. It is a classic women's fragrance, best worn during spring and fall though it is ideal for day-to-day usage.
2. Bvlgari Omnia Green Jade
One of the many unique scents created by the master perfumer, Alberto Morillas, the Bvlgari Omnia Green Jade is a woody, a floral fragrance launched back in 2009. Morillas only used eight ingredients to make this velvety perfume which comes in an intricately designed bottle. An instant hit for all women, the Omnia Green Jade has a very green, earthy smell with the floral hints gradually kicking in. Flanked by its moderate longevity, it is another formula best worn during the spring season. 
3. Bvlgari Jasmine Noir 
Launched in 2008, the Jasmine Noir was formulated by master perfumer Carlos Benail and Sophie Labbe. This, like the Omnia Green Jade, screams less is more as a selection of only ten ingredients were used in its making. It comes in a dark bottle giving off mysterious vibes. The floral perfume has amber tones, which makes it even more alluring. It has long-lasting longevity and moderate silage. Although it is said to be more of a winter and fall perfume best worn at night, it is ideal for all seasons and occasions.
4. Bvlgari Blv Notte Pour Femme
Another handiwork of Alberto Morillas, the Blv Notte Pour Femme, is a spicy, amber fragrance with dark chocolatey and woody notes. It has excellent longevity and silage, especially at night. It comes in a bright blue, glass bottle which makes it nearly impossible to guess that it gives off a dark and secretive vibe when sprayed onto one's skin. With thin veils of dark chocolate, sandalwood and musk wrapping up the base notes, it is an excellent choice for wintery nights and fall evenings. The incense and amber base notes are a massive contrast from the citrusy bergamots and mandarin oranges, which are included in the top notes. This further enhances the mysterious vibes of this formula.
5. Bvlgari Splendida Tubereuse Mystique
Developed by perfumer Sophie Labbe, this fragrance has a sharp hint of the davana used in the top note, mixed with the black currants used alongside it. Keeping up with the perfume's name, the middle note is completely made of tuberoses, the white flowers giving off a luscious, sweet aroma. The smooth, creaminess of the vanilla and the spicy, balsamic notes of myrrh make for an enchanting dry down. The blue-gold bottle of the long-lasting perfume makes it live up to its name of being mystique. It is a perfect fragrance choice for winter and fall nights.
6. Bvlgari Au The Vert
A throwback to the 1990s, the Au The Vert was released in 1992. It is a citrusy fragrance, the lemons and bergamots being very distinguishable right from the opening. While it is marketed as a spring and summer perfume, it can be used for any occasion regardless of the time of the day or year. As a creation of Jean-Claude Ellena, who has also worked with well-established brands like Giorgio Armani and Yves Saint Laurent, the scent was bound to be a masterpiece. Au The Vert leans towards being a unisex perfume with moderate longevity and intimate silage despite being targeted towards women. The refreshing, aromatic, citrusy notes set it apart from other Bvlgari perfumes targeted towards women that tend to be more fruity or floral.
7. Bvlgari Omnia Indian Garnet
The Indian Garnet is a part of the Omnia collection of Bvlgari, alongside the aforementioned Green Jade. Unlike its floral sister Green Jade, the Indian Garnet is more of a citrusy fragrance. Alberto Morillas used seven ingredients to come up with this fruity fusion. The mandarin oranges and normal oranges used in the top notes give a hefty dosage of the citrusy smell to the user at the very beginning. The dry down to the woodsy notes and amber with the floral tones of Indian tuberose and osmanthus in between has a delightful aroma. It is ideal for day-to-day use. It is more impeccable for the hot summer days when the citrusy tones will block out the odour of swear perfectly. With intimate silage and impressive longevity, this fragrance is yet another great masterpiece of Morillas.  
8. Bvlgari Aqva Divina
Launched in 2015, the Aqva Divina is yet another Alberto Morillas creation. It has moderate silage flanked with long-lasting longevity. A citrusy, floral fragrance with a woodsy dry down is perfect to be worn all year round despite being a summertime perfume.
9. Bvlgari Rose Essentielle
As the name already suggests, this is a rosy fragrance. It was developed by senior perfumer Beatrice Piquet, who collaborated with Christian Dior, Giorgio Armani, and Hugo Boss in the past. Released in 2006, the Rose Essentielle is a strong aroma of the two different roses used in its making. It comes in a light pink glass bottle with a golden neck which is a great technique to resemble the roses. The fruity-floral top and middle notes have a spicy, musky and woodsy dry down due to the patchouli, musk, sandalwood and guaiac wood used in the base notes. Overall, this long-lasting perfume has strong silage and should be included in any woman's fragrance collection if they love roses.
10. Bvlgari Splendida Iris d'Or
Another Sophie Labbe formula released in 2017, the Splendida Iris d'Or, is a powdery iris perfume perfect for wear during the spring daytime. It is a very classy, sophisticated perfume alongside its sister, the Splendida Tubereuse Mystique. With woody, musky tones, the scent is not too floral or saccharine sweet, making it an impeccable choice for women with a low tolerance for intense fragrances. 
---
Read more: Most Common Perfume Ingredients
---
The list above, as aforementioned, only contains 10 of the best perfumes targeted by the brand towards its female audience. Some of these happen to belong to a collection of fragrances, for example, the Omnia collection. So if you like any of these, there is a high chance you will want others in the same range.