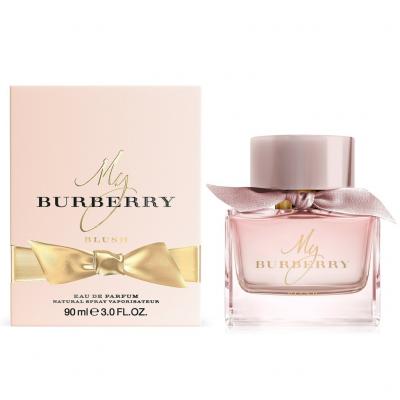 He had forgotten. He had forgotten our third wedding anniversary. I only knew that because he talked to his assistant about booking a direct flight from New York to Miami. The flight was on the 17th of October, which was four days before our anniversary. Meanwhile, the return ticket is on the 26th. When he got off the phone call, he told that he had to leave for an extremely important deal to sign with some Russian delegates.
Now, I am not one of those wives who stayed miffed at their husbands for forgetting anniversaries or birthdays. Yes, I was hurt and maybe a little upset, but not angry. This was, after all, the first time he had failed to remember an important date. Being the CEO of his company, he had a lot of workload on his shoulders, and I completely understood that. If anything, I tried to be as supportive of my hardworking husband as I could, which is why I did not remind him about our anniversary.
On the 17th, as he left for his flight, he seemed a little lost in thoughts. I shrugged it off as him being concerned about the deal. I would be alone for almost ten days, and I tried to be happy about the time I had to myself. Yet, there was a persistent nagging feeling in my mind that I was missing something. Again, I passed it off as a feeling of loneliness since this was the first time I would be alone on our anniversary.
Later on, as I reminisced about this, I could see all the little clues I had missed. The small, smug smile I had mistaken for an apologetic one, the twinkle in my husband's eyes as he spoke about coming back on the 26th, constantly checking his phone for what I had presumed to be the confirmation of his booking. All of those things had gone unnoticed and mistaken by me. So, one could imagine my surprise when the doorbell rang at around 11:50 pm on the 23rd night of October.
I snatched up the baseball bat I always kept near the front door and looked through the peephole. The front porch light was switched on as always, which illuminated my husband's beaming face, peeking above a huge bouquet of red and white roses. A grin lit up on my face as I swiftly unlocked the door and threw myself at him. Chuckling, he wrapped his free arm around me, hugging me back before suggesting we get back inside.
Taking the bouquet from him, I went in first while he followed after with his luggage. He opened one of his suitcases and took out two boxes, presenting them to me while wishing me a "Happy Anniversary" just as the clock struck twelve. I was so overwhelmed with happiness and love that I completely disregarded the gifts and wrapped my arms around him in yet another hug. When I finally composed myself, I got him the presents I had bought for him earlier in the month before opening mine.
The first box contained an emerald green dress with gold embellishments. I ended up loving the dress as soon as I took it out of its package.
The second box was wrapped in a silver gift-wrap paper that I took off carefully not to get a paper cut. The small box that I held in my hands was a pale, rose-gold colour. Printed across the bottom of the box was a golden ribbon tied up into a bow, giving the package an aesthetic look.
A golden script read "My Blush" whilst it had Burberry's brand name in a black font between those two words. Below the printed ribbon, the same black font read "Eau de Parfum – Natural Spray Vaporisateur."
About brand and packaging
British fashion brand, Burberry, was founded by Thomas Burberry in 1856. The fashion house offers a wide assortment of products ranging from clothing and accessories to perfumes and cosmetics. My Burberry Blush for Women was a creation of French perfumer Francis Kurkdjian and launched in 2017. The bottle comes in three different sizes – 30ml for $57.49, 50ml for $88.65, and 90ml for $133.09.
The box in my hand informed me that the bottle inside had a capacity of 90ml. As I opened the box, I discovered a square-shaped glass bottle sitting inside. The bottle contained a pale, rose-gold liquid the same shade as the box. It had a round, rose-gold coloured cap that was cylindrical in shape. The neck of the bottle was golden, which had a rose-gold ribbon around it in a bow. The glass body had the name of the perfume emblazoned in gold.
Ingredients and notes
Francis Kurkdjian had used a bowl of seven ingredients to create this fruity-floral mixture. The top notes included pomegranates and lemons.
The middle notes were made of green apples, rose petals, and geraniums. Comprising the base notes were wisterias and jasmines.
The first spritz of the perfume brought out the sweet and sour notes of the pomegranate and the citrusy notes of the lemons. The middle notes were quick to get in on the action as hints of green apples were thrown into the mix, followed by the floral scents of the rose petals and geraniums. Finally, the spicy hints of wisterias and the sweetness of the jasmines came into play. The fresh fruity-floral smell was sweet and spicy without being too sharp on my senses.
My husband had also arranged a surprise anniversary party for me the next morning. Wearing the emerald green dress, I had spritzed myself with the new perfume when I got ready for the party. Almost every female in attendance had questioned me about the fragrance. The dress and perfume had both gotten me a lot of compliments that night. At the end of the night, the fragrance was still detectable on my skin and in the air of my bedroom.
Summary
My husband still jokes about how I probably loved this perfume more than the dress. With longevity and silage as great as this pleasant-smelling perfume, it was bound to become a favourite of mine.
Here are my preferred ratings for this incredible Eau de Parfum: 
Fragrance        9.5/10
Bottle            8.5/10
Longevity        8/10
Silage            8/10
Overall        8.5/10
Here is a brief summary of my review of My Burberry Blush for Women (2017) by Burberry to cut a long story short:
The Pros:
Beautifully crafted bottle.
Amazing longevity.
Great silage.
The Cons:
The glass bottle is not travel-friendly.
It is very expensive considering the price to quantity ratio.