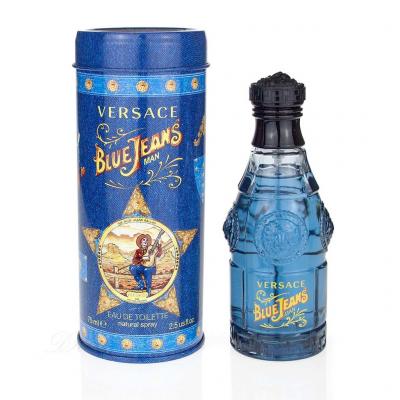 I had just returned home from my after-school football practice when my twin sister pounced on me, going off about some office event, dresses, perfumes, and shoes. Gently prying off the arms she had wrapped around me in a hug, I shushed her and went to search for my mother. She informed me that my dad was throwing an office party because he cracked a deal with some important French delegates. All four of us were supposed to attend the party.
I shrugged it off, thinking I had some time to prepare myself for it. But, boy, I was wrong. What my mother had failed to inform me was that the party was taking place three days later. The fault was not entirely hers, though. I could have asked her about it too, but I was too preoccupied thinking of how to win a football match against another high school's football team. 
As one would expect, I was panicking on the day of the party. I had barely freshened up and thrown on some black trousers, a crisp, white button-up shirt, and a navy blue blazer in a hurry after my mom came in to tell me we had half an hour to leave for the event. As I grabbed my phone, watch, and wallet, I reached out for my favourite perfume only to realize the bottle was empty.
---
Also read:
Review: Allure Homme Sport Chanel for Men
---
As if she was a blessing in disguise, my sister knocked on my door and came in at the exact moment to tell me I had ten minutes to get downstairs. Upon seeing my blank look and the empty bottle in hand, she asked me to use any other perfume I had. As luck would have it, this was my last bottle of perfume left. What can I say? I do happen to procrastinate doing things a lot if they are not related to football.
I had not even realized that my twin had disappeared until she returned and shoved a cylindrical tin can in my hand, saying it was meant to be a gift for someone else but that she will get another. I wasted no time hugging her and expressing my gratitude for her help. She was a life saviour.
As she disappeared out the door again after reminding me of the time, I glanced down at the can she had handed me. The cylindrical tin can was blue, with a yellow text emblazoned on its body. At the top, the yellow script read, "Versus Versace – Blue Jeans Man." Below the writing was a circle inscribed within a star. The circle illustrated a man wearing a brown shirt, blue jeans, cowboy boots, and a cowboy hat. He was sitting on the fence with the countryside as the backdrop. He had a guitar in his hands and looked to be extremely happy while playing it. In short, he looked like a stereotypical Texan cowboy. "Eau de Toilette – Natural Spray" was written in the same yellow font below the image. The bottle inside was stated to have a capacity of 75ml which is 2.5 US fl. oz.
About the brand
Italian fashion designer Gianni Versace's eponymous brand is famous all over the globe. With a product portfolio overflowing with items ranging from clothing and accessories to cosmetics, fragrances, home furnishings, and many more, the brand has Greek mythology's infamous Gorgon, Medusa's head as its logo. In addition, Versace released blue Jeans in 1994. It is a creation of the perfumer Jean-Pierre Bethouart targeted towards the male customer base of the fashion house.
Unboxing
I quickly took the bottle out of the tin can, blinking in confusion at the object I now held in my hand. The glass bottle was shaped to look like an alcohol bottle with the brand's logo engraved on the body. The clear glass bottle held an azure liquid. The bottom half of the bottle had the same yellow script found on the tin can, reading, "Versus Versace – Blue Jeans Man."
Scent impressions
Jean-Pierre Bethouart had used an enormous bowl of twenty-four ingredients to invent this fragrance. Comprising the top notes were citruses, bergamots, anise, juniper, basil, and Brazilian rosewood. Meanwhile, the middle notes included carnations, lavenders, roses, heliotropes, jasmines, sage, geranium, fir, and lily-of-the-valley. Finally, wrapping up the base notes were vanilla, tonka bean, sandalwood, iris, musk, amber, vetiver, cedar, and patchouli.
The first couple of sprays brought forward the scent of the citruses and bergamots, which was quickly followed by the balsamic juniper and spicy yet floral Brazilian rosewood. I could only detect tiny hints of the anise, which reminded me of the scent of licorice. When the middle notes wafted in, the floral aromas of roses, lavenders, and heliotropes seemed to overpower the rest of the ingredients. Jasmines, sage, geranium, and fir were more prominent among the remaining middle notes. The others, unfortunately, were too faint for me to detect. Finally, the base notes came through, bringing forth the creamy vanilla and earthy iris wrapped around the woodsy mixture of the sandalwood, vetiver, and cedar. The musk and the sweet amber were slower in making their appearance, their odour light yet distinguishable from the rest.
Overall, the fragrance was a sweet and sour mixture, changing from a citrusy, floral variety to a sweet, woodsy fusion as it dried down. It was pretty pleasant to smell, which was surprising since I do not always like floral perfumes too much.
The party venue was bustling with people when we arrived, my father giving a brief yet unhurried speech to start the celebration. He introduced me to some of his friends and newer employees, some of which later ended up subtly inquiring about the fragrance I wore. I received quite a few compliments for it and made sure to thank my sister later on for letting me have the perfume. 
Even as the party ended, I could still smell the perfume lingering on my blazer and shirt, though the traces were very light. However, when I returned home, my bedroom still had the fragrance lingering in the air. Again, the traces of scent were more detectable than the hints on my clothes.
Summary
Here are my preferred ratings for this fragrance: 
Fragrance        8/10
Bottle            6.5/10
Longevity        7.5/10
Silage            8/10
Overall        7.5/10
---
Read more: Most Popular Men's Perfumes for Summer 2021
---
Here is a brief summary of my review of Blue Jeans for Men (1994) by Versace to cut a long story short:
The Pros are:
It is from a well-established, famous brand.
It has moderately good longevity.
The silage is excellent.
The perfume has a lovely, pleasant scent.
The Cons are:
The packaging does not look that great and creative. 
The bottle is not travel-friendly.
The perfume is targeted only towards men.
Though it smells great, the scent might be a bit headache-inducing for some people.