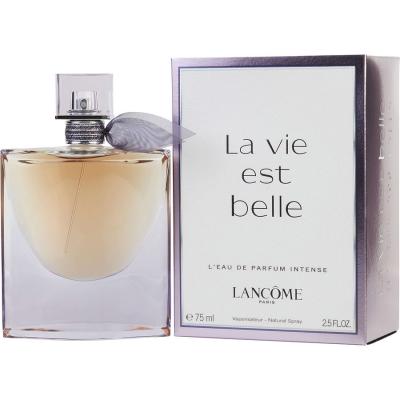 Women tend to look perfect from head to toe on every occasion or even in their daily routine days. The majority of the females always try to have the best collection of attires and shoes and sandals to make their personality look perfect. Makeup products are essential for females too, because they are not ready to go outside without applying makeup. Perfumes are also part of cosmetics and hold the most important place in people's life.
Good perfume and scent with sweet and fresh fragrance will make the person look fresh and enable the person to deal with the others with full confidence. Because of the increase in perfumes and the variety of scents in the market, it becomes difficult for a person to choose from such a huge collection. One gets confused while selecting among the best because of the variation in the scents.
---
Also read:
The Most Popular Women's Perfume for Summer 2021
Review: Light Blue for Women - Dolce & Gabbana
---
So, to remove such confusion, here is the detailed review of La vie Est Belle Lancome For Women so that they can choose the best one among the entire range of perfume collections.
History Of La Vie Est Belle Lancome
La Vie Est Belle Lancome for Women was launched in 2012 by the creators naming Olivier Polge, Dominique Ropion, and Anne Flipo and gained much fame because of its sweet notes.
Composition of La Vie Est Belle Lancome
La Vie Est Belle Lancome is composed of fresh and unique ingredients used in creating a fresh scent that can create a soothing and calming effect on the purchasers.
Elements of the top note
The elements used in the top note are the fruity fragrance of black currant and pear. The black currant used gives the sweetness and the tart-like fragrance, making it the perfect choice for females.
Elements of the heart note
Orange blossom and jasmine are the ingredients used in the heart note of this scent. Orange blossom used in this note gives a bewitching scent to this product. It represents the virtues of purity, innocence, and fruitfulness, which are the characteristic features of any female perfume.
Elements of the base note
Being a female perfume, La Vie Est Belle Lancome is known to give almond-like accord to this fragrance. The ingredients used in this note are praline, patchouli, vanilla, and tonka beans. Praline is the ingredient used in making desserts of chocolate filling along with the combination of nuts. In perfumes, it is used to give a sweet smell to make it suitable for females.
On the other hand, patchouli used in this note gives a woody yet spicy accord, and vanilla is the basic ingredient of any female scent and is regarded as the welcoming fragrance because of its ability to create a calming effect on the mind soothing the hormones and making them able to release some stress-free secretions of happiness and relaxation in one's body.
Feature of Longevity
La Vie Est Belle Lancome for Women is designed by using top-notch ingredients in such a way to create an alluring fragrance that can attract the purchasers and can last long in a day. It has been seen that the most highly rated and branded perfumes don't last longer than usual according to their cost which makes the people use such products in less amount because a good perfume is the one which can last longer than usual and is convenient for the daily use too.
This perfume has the virtue that it can last up to 8 hours a day without using it again and again and is the best option for summers too. The longevity of perfume also depends on its method of application. It is recommended that always apply the perfume on the sides of the neck, backside of the ears as well as near the wrists, which are the points of contact on a daily basis.
Never rub the perfume after its application, and if you feel that you are sweating more than usual, you can reapply the perfume to avoid the foul smell of the sweat.
When to use it?
La Vie Est Belle Lancome for women is used highly in the summer and spring season because of the changes in the weather, which enables and forces a person to use the scents in more quantity so that the foul smell of the sweat and body can be hindered easily. Mostly, women don't produce a lot of foul smell, but there are some cases in which women also stink badly due to hormonal disturbance.
Women having excessive fat on their bodies are also prone to stink badly and sweat more than usual because of their bad dietary habits and sedentary lifestyle. It is also said that the odor of our body depends on what we eat on a daily basis. If we consume fresh fruits in large quantities, then our bodies will be fresh and healthy. If we consume junk and oily foods, then obviously, we'll produce a bad odor because such items are unhealthy and cooked in oils of foul smell.
In summers, excessive use of perfumes is seen to hinder the sweaty smell from the body, and this product is one of the most highly used and recommended products for women to purchase.
---
Read more: Most Popular Men's Perfumes for Summer 2021
---
Packaging and distribution
This perfume comes in a cool and elegant packing with a specially designed curvy glass bottle having the pink color scent in it and is packed safely in layers along with the cardboard packaging to ensure that the product can reach the user's place safely without any sort of breakage.
There are also many sorts of third-rated and fourth-rated copies in the market and are purchased too because people are not aware of this fact.
To avoid such scams, it is advisable to read the label and tag and always check and compare the color scheme of packaging too while purchasing any perfume product.
Such third-rated or fourth-rate copies are hazardous for health because it has been seen that people are prone to rashes and skin infections after their usage leading to the rise of skin cancer cases due to the bad ingredients used in their manufacturing, so it is good to spend an extra penny while purchasing any skincare product rather than wasting money in heaps afterward to face any consequence.