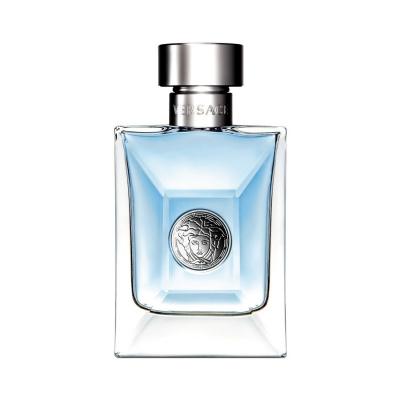 After an old friend casually commented that my wardrobe looks horrendously monotonous and dull, I was pretty disturbed. It made me reflect on my styling and choice of clothes. Unfortunately, his comments about my wardrobe were genuine. I decided that I needed to revamp my wardrobe. Sometimes, a change can be good. I reached out to another friend who made some excellent suggestions.
---
Also read:
Review: Light Blue pour Homme - Dolce & Gabbana
Review: Allure Homme Sport Chanel for Men
---
Meanwhile, I also looked up different fragrances that are in taste now. If I am upgrading my wardrobe, I should not leave behind my collection of perfumes either in my quest for an upgrade. One perfume that caught my eye is the Pour Homme for Men by Versace.
About the company
Gianni Versace S. R. L. (Società a responsabilità limitata) is an Italian company that specialises in providing luxury fashion products. Although the company is only four decades old, it has seen widespread popularity due to its connections to high-ranking socialites through its deceased majority owner of Gianni Versace. Moreover, its iconic logo of Medusa is hard to miss. Now, this perfume was launched over a decade after Gianni Versace was killed. Noted Spaniard Alberto Morillas was the master perfumer in developing this piece of work. Hence, its popularity did not surprise me.
I was sceptical about it initially, but the raving reviews across the internet influenced me to purchase this for a trial. Thus, I looked it up on their official website and paid $120 for the 200 ml bottle. It did not seem like a very steep price if you consider the quantity. So, my waiting period started.
Packaging
I was not overly enthusiastic the day I received the package. The black box with silver writings wrapped in a thin layer of polythene was nothing out of the ordinary. The texture of the box was smooth, though. Inside the box was the cherished fragrance bottle. With the Versace logo in the middle, a crystal clear bottle was filled with a blue liquid. The knob was made of reflective silver plastic, and it also had the logo on the top.
Notes and features
The master perfumer used eleven different ingredients to come up with this hotshot. The top notes contain Neroli, Lemon, Rose de Mai, and Bergamot. A combination of Geranium, Cedar, Clary Sage, and Hyacinth exists in the middle notes. Lastly, Musk, Amber, and Tonka Bean wrap up the base notes. I found this to be an intriguing choice of ingredients.
The first couple of random sprays in the air were deceptively amusing, such that I was forced to think I may have a refined item in my hands.
That effect lasted for about four to five minutes. The top notes strike all at once, which give a stirring ambience that most fragrances fail to provide nowadays. Unfortunately, that is all this perfume can boast about. Three of the four ingredients in the middle notes are the tried and tested formula from Eau Fraiche by Versace. It seemed like a lousy attempt at remaking an old success into a new one. I actually missed out on the fourth ingredient during the first try. Yes, hyacinth. It took me a couple of attempts to figure it out. If it were not for my sister's obsession with planting hyacinths in her garden, I would have never figured it out on my own. The base notes reminded me a lot about a Chanel perfume I had used previously.
Armed with my revamped wardrobe and a new perfume, I went to work after a long weekend. My co-workers barely noticed the scent. If it were not for the striking top notes, I doubt anyone would have commented on it. I received more compliments for my wardrobe than for the perfume. Those who did take the time to mention the fragrance asked if it were Versace Eau Fraiche, Dior Sauvage, Chanel Allure Homme Sport, Dolce&Gabbana Light Blue Pour Homme, or a Gucci Pour Homme II. Wow! I was appalled to learn this perfume had such resemblance to so many other fragrances. I corrected them and shared that it was a Pour Homme for Men by Versace. The reaction was bland. Everyone thought it was just a bootleg version. If it were not for the brand name of Versace, I would have become a laughing stock in my office.
Interestingly though, I did not stop using this perfume. While it is definitely not suitable for every occasion, it can be worn on day outs or for other casual uses. From my point of view, it is best used in summer. In winter, people are likely to have a blocked nose or a bad cold. So, nobody is likely to pick up its smell. Therefore, you should go for something more assertive for the winters. While it manages to last a reasonable amount of time, it is not to my liking.
As for the silage, it did not leave a long-lasting impact or impression anywhere. Even after adequately using the perfume in my bedroom, its odour fainted after a couple of hours. As such, it is definitely not a perfume for all occasions. It is suitable for casual daily use but not for parties and social gatherings.
Now, the perfume does provide an excellent price to quantity ratio. So, you could purchase it for your daily trips to a supermarket, grocery store, bowling alley, or a night out with boys. But, if you want to make a solid first impression, I would suggest you avoid it. Hence, I do not usually recommend it to everyone I know.
---
Read more: Most Popular Men's Perfumes for Summer 2021
---
Summary
Here are my preferred ratings for the sensational perfume: 
Fragrance: 7/10
Bottle: 7/10
Longevity: 6/10
Silage: 6/10
Overall: 6.5/10
Here is a quick overview of my review of Pour Homme for Men (2008) by Versace to cut a long story short.
The Pros are:
IT IS VERSACE!
Suitable for summer
Ideal for day to day use
Reasonable price to quantity ratio
The Cons are:
Not a long-lasting smell
Not suitable for all occasions
Poor Silage
Only the top notes are worth noticing