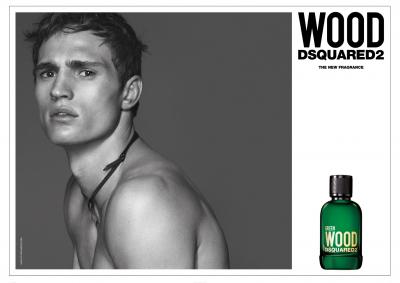 It was an accidental meeting with someone I had an extreme dislike for. I had been gone to a restaurant near my office for lunch with a colleague when I ran into an old high school classmate. We had never had a great friendship because I hated how much he flaunted the things he bought with his parents' money. Whether it was his new Jordan, Mercedes-Benz, or Ray-Bans sunglasses, he had to go off on a huge monologue about how he had seen the item and had to get one. He always included the price of the item in his monologue to flaunt his bank balance. I was not too fond of his type of people and still do, which is why I steered clear off him as often as possible back in those days.
We had bumped into each other in the restaurant when I was returning from the washroom, and he was heading that way. The moment I looked up to apologize, I saw the recognition flicker in his eyes as he quickly pulled me in a man-hug and introduced himself in case I had forgotten him.
---
Also read:
Review: Luna Rossa Prada for Men
---
Two minutes into the conversation, I could tell that he had not changed his ways at all. He still had that ever-present smirk on his lips and that off-putting twinkle in his eyes, making it seem like he owned the world. He told me he worked as a general manager in a multinational company and gave me a condescending shake of his head when I told him I worked as a journalist. Thankfully, my colleague called out to me, and we parted ways for the final time – or so I had thought. 
When we were heading towards the car, I heard my name being called out from behind. It was that guy from my high school again. He was half jogging towards me from the side of a red BMW. As he neared us, he reached out a hand and held out a box for me to take, saying he had just bought it that day and to consider it a present. Despite my numerous attempts at refusing the gift, he thrust the box into my hand and walked off, turning back once to say that I needed it more than him. A small part of my mind had thought that he had changed, but I was wrong. My colleague was quick to shake his head side to side, commenting on how arrogant this ex-classmate of mine was.
I barely glanced at the so-called gift until I went back home that evening. As I put the box away on my dresser, my eyes popped out of their sockets when I saw the brand name emblazoned on the box - DSquared2. That conceited man had given me a Green Wood Pour Homme by DSquared2! The price sticker was still on the box, announcing it to be worth $103.59.
DSquared2 is an Italian fashion brand based in Milan, Italy. It was founded by the identical Canadian twin brothers Dean Caten and Dan Caten in 1995. The fashion house has a huge product portfolio, including men's and women's apparel, fragrances, cosmetics, and footwear. The Green-Wood Pour Homme is a fragrance they launched in 2019, aiming it at their male customers.
The box was a forest green, rectangular-shaped cuboid with gold details. Outlined in gold on the front side of the box was the brand's maple leaf logo. Below the logo, a golden script read "Green Wood DSquared2 – Eau de Toilette Pour Homme – Natural Spray." The bottom left corner had a tiny, gold inscription stating the bottle's capacity to be 100ml. The bottom right corner had the same gold font stating the capacity as 3.4 US fl. oz. The top flap of the box had the maple leaf logo printed in white.
I removed the clear polythene covering the box and opened it to take out the green glass bottle encased inside. The bottle, in my opinion, resembled a glass, medicine bottle which was a bit of disappointment to me. The body had been engraved with the words "Green Wood DSquared2" in gold. The cap was made of simple, black plastic and bore the brand's logo at the top. Other than that, there was not anything else to make the bottle look stylish or unique.  
Green Wood Pour Homme had been made from a selection of nine ingredients. The top notes are Lemon, Santolina, and Bourbon Pepper. The middle notes include Vetiver, Cedar, and Raisins. Finally, Ambroxan, Cypriol Oil (Nagarmotha), and Musk wrap up the base notes.
Upon spraying myself with this perfume, the citrusy hints of lemon were the first to hit my nose. Next, the floral scent of Santolina came in accompanied by the spicy Bourbon Pepper, which was very short-lived in the mixture. Finally, the middle notes crept in gradually, the woodsy Vetiver and Cedar, combined with the slightly spicy Raisins, giving the perfume a much better odour. When the base notes took over, the woody Cypriol Oil mixed with the Musk and Ambroxan strengthened the fragrance.
I sprayed it on myself the next day before going to work. It was not outrageously special, but a handful of people did ask me for its name. I joked around with my colleague about how the present ended up being useful and tolerable, unlike the person who had gifted it to me. The longevity of the perfume was moderate, lasting on my skin for 5-6 hours. The silage was fairly good since my room had very faint traces of the fragrance left in the air.
---
Read more: Review: Light Blue pour Homme - Dolce & Gabbana
---
Summary
Here are my preferred ratings for this fairly decent perfume: 
Fragrance        8/10
Bottle            6/10
Longevity        7.5/10
Silage            6.5/10
Overall        7/10
Here is a brief summary of my review of Green Wood Pour Homme for Men (2019) by DSquared2: 
The Pros are:
It is from a well-known brand.
Nice fragrance 
Great longevity.
Fairly good silage.
Good for everyday usage.
The Cons are:
The bottle is not crafted as uniquely as one would expect.