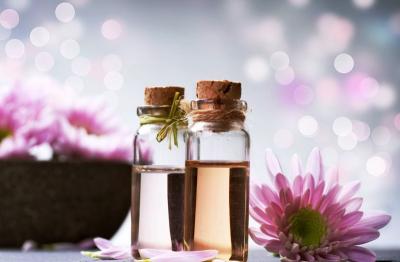 Needless to say, but summer is the marquee season to enjoy life. The vibrant, bright sunshine and the warming summer breeze make it perfect for a fun day out. Whether you are a fitness freak or a sports lover, summer is the best season to go out for jogging or for playing football. It is also the perfect time to hit the beach and brave the waves. Therefore, it is wise to use the opportunity to relish and relive the memories of our childhood by crafting a well-designed sandcastle.
Furthermore, you have the choice of fun late-night parties or family-friendly backyard BBQs. Who would ever deny that? It is undeniably a great season to socialise. And this leaves the million-dollar question to be answered by everyone. What is your signature flavour for ice cream – Chocolate or Vanilla? Summer's the perfect time to enjoy a big fat cone with a double scoop of chocolate ice cream and caramel toppings. The chilly, cold ice cream slowly melts in your hand as you lick it. Wow! That has me licking my lips now.
However, summer brings sweat with it too. While many people tend to think that sweat means bad odour, it is not necessarily true. Physiology says that sweating is completely natural and absolutely good for your body. Yet, excessive sweating may indicate health issues. That being said, sweat can augment any scent that you put on your body. It happens as people's sense of smell is heightened as heat increases. As such, it is the perfect season to flaunt your fragrance.
---
Also read:
Review: Escada Summer Festival For Women
Review: Nina by Nina Ricci for Women
---
Now you do not have to go overboard with the rich texture of your leathery scents or the uncompromising patchoulis and vetivers. Instead, a light fruity or citrusy scent is more than sufficient in the summer heat. Here we have a catalogue of trendy and popular perfumes for women to beat the heat this summer.
1. Flor de la Virgen by Boy Smells
Image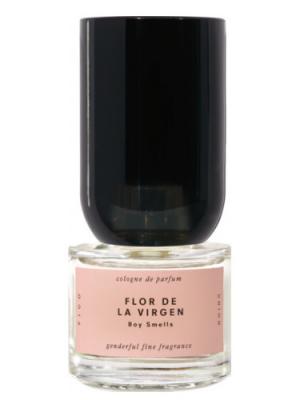 Boy Smells is a relatively new brand founded by life-partners Matthew Herman and David Kien in 2016. Their short yet steady rise to fame has been boosted by the fact that they play with the ingredients too. They enlisted the help of the American perfumer Gil Clavien Giannoni who is best known for her works with Victoria's Secret. Her short decade long career also has Christina Aguilera, Britney Spears, Elizabeth Arden, etc., in her resume.
Boy Smells launched Flor de la Virgen this year, and it has already received serious attention from fragrance lovers. It is sold as a cologne de parfum. The 2.2 oz. fl. (65ml) bottle is sold for $98 on their official website. Although marketed as a unisex perfume, it leans more towards women. However, its floral flamboyance, flanked by its long-lasting longevity and moderate silage, makes it an instant classic for all.
2. Sel d'Argent by BDK Parfum
Image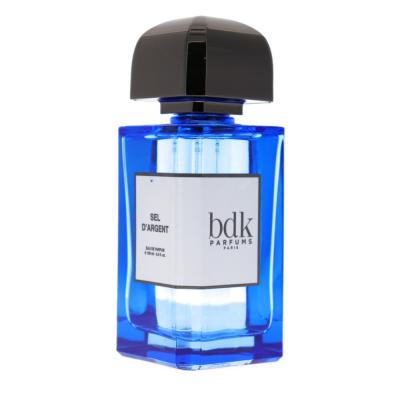 Sel d'Argent is another perfume that is marketed as unisex but leans more towards women. The Parisian brand BDK Parfum launched it last year, but its popularity has seen steady growth. French maestro Anne-Sophie Behaghel used only ten elements to make this modern classic.
The perfume is a good reminder of the salty sea air, and they are more subtle in nature. The trendy aquatic fragrance costs $180 for its 3.3 fl. oz. (100 ml) bottle.
3. Sì Passione by Giorgio Armani
Image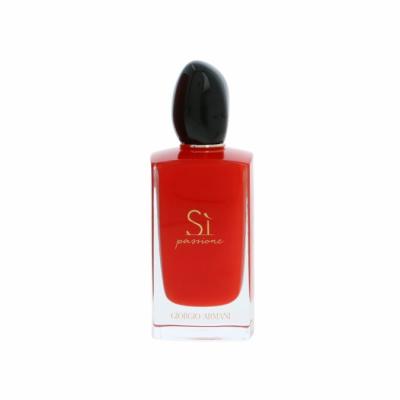 The madly popular Italian brand Giorgio Armani never goes out of taste or fashion. Likewise, their fruity floral perfume called Sì Passione is making men go crazy worldwide. Perfumers Christine Nagel and Julie Masse collaborated to make a masterpiece that drives men wild. Launched in December 2017, the Eau de Parfum is available in 0.34 fl. oz. (10 ml), 1 fl. oz. (30 ml), 1.7 fl. oz. (50 ml), 3.4 fl. oz. (100 ml), and 5 fl. oz. (150 ml) variants for $29, $76, $98, $128, and $145 respectively. Its moderate silage and longevity with affordable prices make it a prime choice for women this summer.
4. Chance Eau Tendre Eau de Parfum by Chanel
Image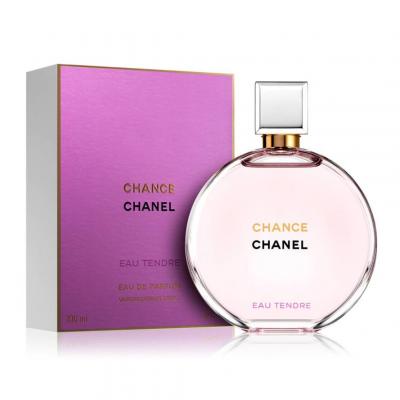 No one can ever exclude the timeless Coco Chanel's eponymous brand while making a list like that. Chanel's in house perfumer Oliver Polge, son of revered master perfumer Jacques Polge, created a modern variation of the classic 2009 Chanel Eau Tendre. Dubbed as a more intense, passionate, and feminine fragrance, the five-element potion has a floral heart with Jasmine and Rose. It is flanked by grapefruit and quince, while white musk provides the sturdy base. Boasting a solid 5 stars ratings from 113 reviews on Chanel's official website, Chance cannot be missed at all. It is available in 1.2 fl. oz. (35 ml), 1.7 fl. oz. (50 ml), 3.4 fl. oz. (100 ml), and 5 fl. oz. (150 ml) variants for $82, $108, S138, and $175 respectively. This overpriced fragrance has powerful silage with long-lasting longevity that brings in countless compliments. Women better not miss it at all costs because it is worth it.
5. Black Opium by Yves Saint Laurent
Image
The French fashion designer Yves Saint Laurent's eponymous brand possesses the eternal classic Black Opium. YSL launched the mystical potion in 2014, but it is still one of the best-sellers on Sephora. A signature fragrance for many women out there, this classic is undeniably the best on the list. The spicy, raunchy, warm fragrance is an invention of four perfumers who collaborated to make it happen. It is available in 0.34 fl. oz. (10 ml), 1 fl. oz. (30 ml), 1.7 fl. oz. (50 ml), 3 fl. oz. (90 ml), and 5 fl. oz. (150 ml) variants for $30, $76, $102, $128, and $155 respectively. The everlasting longevity and powerful silage make it easy to overlook the costly nature of this perfume. Undoubtedly, it is a must-have fragrance in your collection.
---
Read more: Most Popular Men's Perfumes for Summer 2021
---
With our compilation of the 5 most trendy and popular fragrance of the summer, you are ready to go and hunt your signature perfume now. So don't miss out on a fun-filled summer and start shopping right away.