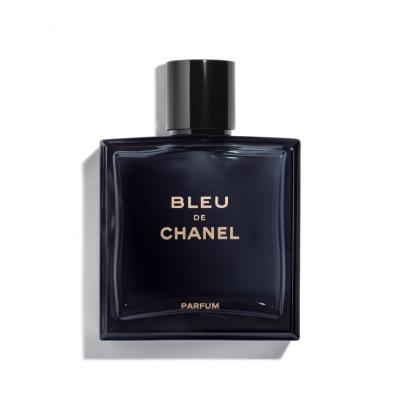 Not all, but most men are keen to look perfect on any occasion and focus majorly on building a strong personality that attracts the others in one go. Personality is built by having a great taste in selecting the attires for one, and shoes and other accessories matter a lot. But, in my opinion, the personality of anyone is incomplete without using a good perfume or scent.
---
Also read:
Review: Luna Rossa Prada for Men
---
Perfumes or scents play a vital role in building a charismatic effect in one's personality, and choosing a good perfume is an arduous task too.
So, for this purpose, Bleu de Chanel is the best option for the ones looking for a long-lasting and strong fragrance.
History of Bleu De Chanel
Bleu De Chanel was launched by the Chanel company in 2010 and was highly appreciated along with other range of products. It was launched by Jacques Polge and consisted of the immense scent of more than eight different items giving it a unique fragrant.
When to use it?
Bleu De Chanel is designed for men and is used highly by his gender because of its long-lasting effect. Bleu De Chanel is known to last for more than 5 hours, and still, it is a unique fragrant that can be felt even through the clothes on which it is applied.
As Bleu De Chanel has been launched for men, so they prefer to use this immense and strong fragrant in the summer season because of scorching heat waves releasing the sweat in an excessive amount from the body pores leaving foul smell which seems quite stinky and leaves a bad impression.
Men tend to sweat more in summers as compared to the opposite gender because of their fast metabolism, which triggers the sebaceous glands to release more sweat and excessive oil from the pores in summers which further leaves the foul and stinky smell on the body, impacting the impression of one's personality.
So, to hinder such smell and to improve your mood, the Bleu de Chanel is the best option to consider, especially in summers.
Longevity
Bleu de Chanel has been reviewed that it can last longer as compared to other brands. It has been seen that it lasts longer than 5 hours after its first punch on the body or clothes. Some highly priced perfumes have been seen that they usually don't last long and evaporates quickly in the air after their first punch, but this perfume doesn't evaporate quickly and lasts longer than usual.
Composition of Bleu De Chanel
Bleu De Chanel has been prepared and manufactured by using top-notch fragrances from all around the world, including some famous eight fragrances divided and mixed into three notes to build up a unique essence of the perfume.
Elements of the top note
The top note of Bleu De Chanel is composed of grapefruit, lemon, mint, and Pink pepper. Lemon used as a scent in perfume is known to give a sharp and distinctive citrus-like aroma, and mint is known as spirit reviver and is used highly in colognes all around the world to give a skin-cooling effect of methanol. Moreover, pink pepper is known to give a greater sensational effect when mixed with sandalwood and brings a feeling of fieriness.
Elements of the middle note
The elements used in the middle notes are ginger, jasmine, nutmeg, and Iso E Super. Ginger used as an element in this perfume is known to create a soothing and calming effect and enhances concentration. While jasmine is known to produce aphrodisiac effects when used and mixed with sandalwood or any other sort of wood used in perfumes.
Elements of the base note
The base notes used in this perfume are cedar, sandalwood, Labdanum, patchouli, and white musk, all giving the immense and unique touch of woody essence, relieving the calmness in the one's soul along with producing a strong scent in the body after its usage signaling the cognitive areas to release the stress-free hormones.
Packaging and distribution
Bleu De Chanel comes in a beautiful and elegant glass bottle in black color with an atomizer of black color to giving charm and elegance to its buyer, and they get attracted to the structure of the bottle more than the scent and essence.
Moreover, to avoid the purchase of any scam or third-rate or fourth-rate copy of this product, it is advisable to have a look at the tags and description mentioned on the packaging and compare the color scheme and carved names of the brand on the bottle with a significant look.
It is not easy to create the exact copy of the original brand and requires a lot of effort. A person can easily detect a fake product by distinguishing among certain features like the color of the bottle, packaging, or even through the essence too. Because a company never reveals its secret ingredients while preparing a product and contains all the copyrights.
So, the copy creators cannot produce the exact essence as they are not fully aware of the exact ingredients, which is a plus point to avoid the purchase of fake products from scammers. It is illegal to sell and purchase fake products, and such third-rated products leave many detrimental effects on the body too.
As the fake products are not aware of the secret and original ingredients so they make the copied product by using the heap products and then sell them at minimum prices, but this minimum price is not a good thing. Such fake products can create itchiness and rashes when applied or comes in contact with the skin specialist to the neck and underarms.
It has been seen that fake products usually evaporate early as compared to the original ones and leave marks of the punch if applied on clothes and, in some cases, bring rashes on skin which can further affect the pores of the body leading to skin cancer or other chronic problems.
---
Read more: Review: Sauvage Christian Dior For Men
---
Conclusion
Bleu De Chanel is designed and manufactured for men and is highly purchased all around the world. It is advised that always buy the original products related to cosmetics and perfumes as they are to be applied on skin and skin is our largest organ of the body and the most sensitive part. So, always use good products like this one which builds up the personality too.