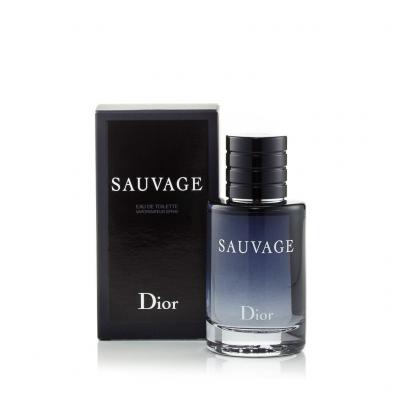 Men always seek some magical and inspirational touch when they tend to choose among the perfumes for their collection because the fragrance matters a lot in building and leaves a long-lasting impact on one's mind. If a person is stinking due to a bad odor, we will pass some comments regarding this thing, hiding the qualities and good points of his personality.
---
Also read:
Review: Light Blue pour Homme - Dolce & Gabbana
Review: Trussardi Riflesso for Men
---
But if a person is ready from head to toe and is packed in an alluring and appealing fragrant, it will trigger one's adrenaline glands to release stress-free hormones allowing the person to attract towards the fragrant. While attending any occasion, including an official party, a themed wedding, or a dinner date with your beloved one, one always tries to fit oneself in a perfect attire to leave an impression and remark on the opposite gender regarding the personality.
And attire is incomplete without the few punches of a good and elegant perfume, and for this purpose, Sauvage Christian Dior is the perfect one to be considered if one is looking for a long-lasting along the economical scent giving the best results.
History of Sauvage Christian Dior
Sauvage Christian Dior was launched in 1996 by the Dior perfumer creator and the most famous Francois Demachy. He revealed that the fact behind this perfume was to create something magical with the notes enriched with the natural ingredients from all around the world, giving a sweet and profound scent.
Longevity of Sauvage Christian Dior
Sauvage Christian Dior has been given tremendous feedbacks and good reviews regarding its longevity, and it is estimated and observed that it lasts longer than eight to nine hours if applied with unique tips and tricks of making the scents last longer than usual.
The reason behind this thing is the usage of the natural vanilla absolute from Papua New Guinea, which is processed in its note to make something innovative. This is the ingredient that restores the complex power of the aromas of the perfume-making it last longer than usual.
The longevity of certain perfumes and scents also depends on their method of application. It is recommended to apply some punches of perfume or particular scent on the neck region as well as behind the ears and on wrists. Some people are also in the habit of sprinkling some perfume on their hairbrush, and then they brush their hairs, involving them in the fragrance of perfume from head to toes.
Packaging and distribution
If we talk about the distribution and packing style of Sauvage Christian Dior, it comes in an elegant glass bottle of a rectangular shape with the thick blue-tinted color at the bottom, unleashing the wildest instincts creating a magical and alluring effect on the purchaser.
It also contains a rectangular black cap with certain curves and lines on it so that it can easily be removed for its usage and below the cap is the atomizer which is used to punch the magical perfume on the body according to one's need.
Furthermore, this glass bottle is then packed in the colorful cardboard packing with the Thermopolis sheet so that it can be ensured that the perfume reaches safely in the hands of the buyers because sometimes the perfume products are shipped all around the world, and such packing prevents the bottle from breaking and wastage of the product.
When to use it?
Because of its longevity, it is recommended and has been seen that people use Sauvage Christian Dior in the summer season primarily because of the problem of sweat in hotter areas. As this product is for men, so it has been produced and manufactured in such a way to soothe the male gender through its fresh and enchanting fragrance and giving them a feel to relax through its scent.
Men tend to involve themselves in more arduous and strenuous activities as compared to women, and in this way, they sweat in a distinctive way as compared to the opposite gender. The more severe sweating, the more are the chances of feeling lethargic and irritable due to the foul odor. This foul odor is not felt as a stinky by oneself, but it is an irritable thing for others too.
Imagine sitting in an official meeting, and your body is adoring in a foul smell? This will probably leave a very bad impact on the others affecting your personality too. So, Sauvage Christian Dior is the best option to be considered if one doesn't need to face such a condition and is economical too.
Composition of Sauvage Chrisitian Dior
This unique and elegant fragrance is composed of natural ingredients blended carefully in such a way as to create a fresh and long-lasting scent. It has different sorts of natural ingredients intermingled into three notes producing an entire bottle of a perfume naming Sauvage Christian Dior.
Elements of the top note
The top notes of the Sauvage Christian Dior are composed of Calabrian bergamot and pepper. Pepper used in this note is known to give a spicy fragrance, and bergamot is the special ingredient of this entire perfume. Collected from Reggio di Calabria, Bergamot gives a fruitier fragrance with slight peppery and zesty facets. This spicy note is known to impart heat and fullness in a personality through its scent.
Elements of the middle note
The middle note of the Sauvage Christian Dior is composed of Sichuan pepper, lavender, pink pepper, vetiver, patchouli, and vanilla absolute.
The main olfactory note of this scent is the vanilla absolute obtained naturally from Papua New Guinea, giving an irresistible and delicious attraction with the smoky accents producing a more virile touch. The vanilla absolute obtained from Papua New Guinea is extracted and processed in an innovative way ensuring to restore the complex and unique power of its aroma, which is a secret scent of this perfume.
Elements of the base note
The elements of the base note are cedar, ambroxan, and labdanum. These all are blended in a unique way to produce this Sauvage Christian Dior, which is a highly demanded and most purchased scent among males.
---
Read more: Review: Luna Rossa Prada for Men
---