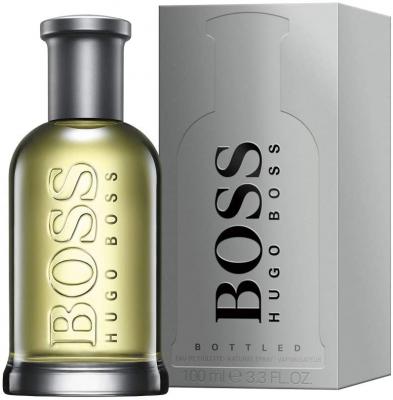 My senior year at high school was finally coming to an end. As cliché as it sounds, I would miss my high school now that a new chapter in my life was about to begin. From all the missed assignments and detentions to food fights in the cafeteria and sitting outside the principal's office with my two best friends, everything was going to be a nostalgic memory. Although it seems like yesterday, I could vividly remember my first day. I had built an incredible pile of memories to last a lifetime. Now, there were two final events left to wrap up our senior year – the prom dance and the graduation ceremony.
It was the night of the prom dance when my dad came into my bedroom whilst I finished getting ready. I was just about to put my suit on when he knocked on the door. Hearing my gentle "Come in," he walked in with a box in his hand, which he passed over to me as soon as he was an arm's length away from me. Raising an eyebrow at him, I glanced down at the box now resting in my palm, my eyes widening as I read the brand name emblazoned across the front. It was a Hugo Boss perfume. His chuckle made my eyes snap back to meet his mirth dancing around his brown orbs at me, most likely comical to his reaction.
---
Suggestions for you:
Review: Sauvage Christian Dior For Men
Most Popular Men's Perfumes for Summer 2021
---
He patted my back and laid his arm over my shoulder, telling me how high school is one of the most significant milestones in one's life. Now that my high school experience was about to come to an end, he wanted me to end this chapter in style. As he left me to myself after that teeny tiny speech, my gaze returned to the box still in my firm grasp.
About Hugo Boss
Hugo Boss was a German fashion designer who founded his eponymous brand back in 1924. Hugo Boss offers customers a massive variety of clothes, accessories, fragrances, and footwear as one of the largest German fashion brands. The perfume currently resting in my hand was a Boss Bottled which was created by Annick Menardo and launched in 1988. The Eau de Toilette is offered in three different sizes – 50ml, 100ml for $90 and 200ml. 
Packaging
The grey box hand an indented outline of the bottle, and within this outline was a black script reading "Boss – Hugo Boss." To be frank, it reminded me of the infamous James Bond line and drew a hearty chuckle out of me. At the bottom of the front side, printed in a grey font, were the words "Bottled – Eau de Toilette Natural Spray Vaporisateur." Printed even further below that was the quantity of the bottle, which was 100ml or 3.3 fl. oz. as some would say.
Taking off the clear polythene covering it, I opened the box and took out the usual bell-shaped Boss bottle. The glass bottle was like most of the other fragrance bottles of the brand, with the brand name engraved across the cylindrical body. The cap was made out of a basic, black plastic. The bottle itself was an odd cross between a light olive green and lime colour. 
Annick Menardo used fourteen different ingredients in the creation of this masterpiece. Included in the top notes were apple, plum, bergamot, lemon, geranium and oakmoss. The middle notes were cinnamon, mahogany and carnation. Finally, the base notes were made of vanilla, sandalwood, cedar, olive tree and vetiver.
Scent and longevity
Since I did not have much time to waste, I briskly uncapped the bottle, spraying the perfume onto myself in a hurried manner. The moment the scent wafted around the air, I was momentarily stunned by how amazing it was. The opening notes mainly were citrusy due to the lemons and bergamot. Those tones did not entirely overshadow the apples and plums as I could still detect them in the background, along with the slight floral hint of the geranium. I was, however, unable to smell the oakmoss listed in the ingredients. The middle notes were a perfect spicy mixture without being too sharp. As the base notes took place, the woodsy mixture of sandalwood, cedar, and vetiver wrapped around the mouth-watering vanilla made the fragrance more prominent and noticeable.
My evening at the prom was undoubtedly a hit because of the perfume. The woody, spicy fragrance got me a lot of questions, all of which I cheekily deflected answering. Whoever asked me what it was received a cheeky answer about it being an early graduation present from my dad.
My response did frustrate a handful of people, but most of them were used to my sense of humour, so it was not too impolite of me. I danced around with a few girls from my batch, all of whom had commented on how the perfume was not off-putting as the ones some other guys have sprayed on. I silently thanked my dad for presenting me with this masterpiece at the last moment. It was definitely the star of the evening.
I returned home around one in the morning, six hours after leaving for prom, to find mild traces of the Eau de Toilette still wafting around my room. I was already shocked that the perfume was lingering on my skin after all the dancing and sweating at prom, so this was definitely another pleasant surprise to me. I would definitely recommend this marvellous creation to everyone. In my opinion, every man should try this one at least once in his life.
---
Read more: Review: Light Blue pour Homme - Dolce & Gabbana
---
Summary
Here are my preferred ratings for this wonderful fragrance: 
Fragrance        8.5/10
Bottle            7/10
Longevity        8.5/10
Silage            8/10
Overall        8/10
Here is a brief summary of my review of Boss Bottled for Men (1988) by Hugo Boss to cut a long story short:
The Pros are:
A masterpiece from a famous worldwide brand
Amazing longevity.
It contains a great smell that is neither too sharp nor too sweet.
Wonderful silage.
The Cons are:
It is a pricey fragrance, so it may not be affordable for everyone.
It is only for men.