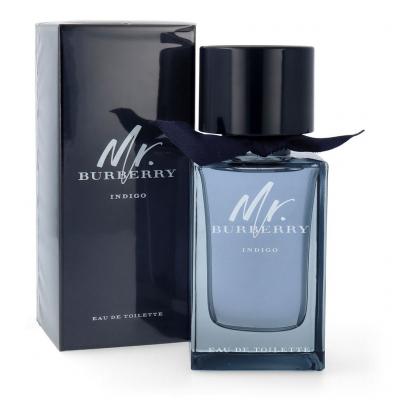 Finally! After all these torturous years of attending classes, taking notes, and pulling all-nighters to cram for exams, it finally came to an end. I had graduated with a wide smile and a degree in my hand while wearing a ridiculously oversized gown. No matter how much I complain about having to study for 22 years of my life, it was worth it to go through all the trouble. The joyous grins lighting up my parents' faces as I walked across the stage to receive my diploma was a sight I would never forget.
Mum and dad had thrown me a celebration party after the graduation ceremony. The house was jam-packed with my friends, relatives, and neighbours. Music was blasting through the sound system, people were dancing and joking around, passing food to one another, and amidst all that, my parents sat on the couch looking at me with unadulterated love and pride. An overwhelming sense of satisfaction engulfed me at that moment, pleasure washing over me for being the reason behind the smiles gracing their faces.
---
Also read:
Perfumes and Fragrances Terms Explained
Review: Trussardi Riflesso for Men
---
It was not until after the guests left that my parents handed over my graduation gift. My father passed over a box covered in silver wrapping paper to me as my mother kissed my cheek, and my father patted my back before leaving me alone in my room. Now I am known for being an impatient and curious person, so as soon as the door closed behind them, I tore open the wrapping paper eagerly. I saw a rectangular, bluish-black box covered in clear polythene as I carelessly dropped the gift wrap on the floor. I disposed of the polythene quickly, my fervour making me rip it open clean off the box. The smooth and sleek surface of the box was rather plain, only having the words "Mr. Burberry Indigo" scripted in a white font.
The British fashion brand, Burberry, was founded way back in 1856 by Thomas Burberry, who was, at that time, a former draper's apprentice.
The brand initially focused on making outdoor attires but gradually started expanding and diversifying its product portfolio as time passed.
The Eau de Toilette, Mr. Burberry Indigo, comes in four different sizes – 30ml for $58, 50ml for $71, 100ml for $93, and 150ml for $123. The one I had received was the 150ml bottle, so it was evident that my parents had not hesitated to splurge on their choice of present for me. This, however, was not the first time they had spent their money on buying me extravagant gifts. Hence, I was not as surprised as one would have expected me to be.
As I lifted the bottle out of the box, my fingers felt the coldness of the smooth, glass container. It was a regular, rectangular glass bottle tinted a greyish-black. The black cap was cylindrical, fitting perfectly at the top. One thing that set this perfume bottle apart from all the other ones I owned was the ribbon tied around its neck. Going along with the black theme, the ribbon was tied carefully to make it seem like a bow.
Engraved on the container's body was the perfume's name, written in the same white script as the box. A glance at the bottom side revealed a serial code and some other information I did not bother going through.
Mr. Burberry Indigo was formulated by the perfumer Francis Kurkdjian who used a bowl of thirteen ingredients in its making. The top notes are rosemary, lemon, bergamot, and grapefruit. The middle notes include mint, violet, water notes, hedione, tea, and sage. Finally, the base notes are oakmoss, amber, and iso e super.
As I have said before, I'm a very impatient man, so I did not think twice before spritzing the perfume into the air. Despite being listed to be a middle note, I was hit with a hefty dosage of mint mingling with the rosemary right at the opening. The citrusy tone of the lemon, bergamot, and grapefruit was overpowered but not completely lost from the fusion. Not long after, the floral scents of the violet and hedione started seeping in, followed by the herbaceous notes of the sage and tea. This balanced out the overpowering smell of the mint, making it less strong than it was at the very beginning. As the top and middle notes continued settling in, the woodsy hints of oakmoss and iso e super made their way into the combination, creeping in behind which were the sweet, musky hints of amber.
I sprayed the perfume the next evening before leaving for a night out with my friends to celebrate our graduation. It caught a lot of their attention, and inquiries were being made about the fragrance. The warm, woodsy smell became a hit amongst them within minutes, to say the least. One of my friends, Joshua, has a low tolerance for perfumes, and even he ended up liking this particular one. 
It is safe to say this perfume is suitable to wear on any occasion, whether it is a party, an outdoor trip, or just a movie night out with friends.
---
Read more: Review: Sauvage Christian Dior For Men
---
The longevity and silage of the perfume are moderately good. It lasted on my skin for around seven to eight hours. My room had very faint traces of the fragrance when I returned home that night.
Summary
Here are my preferred ratings for this extraordinary fragrance:
Fragrance        8/10
Bottle            7/10
Longevity        8.5/10
Silage            8.5/10
Overall        8/10
Here is a quick summary of my review of Mr. Burberry Indigo for Men (2018) by Burberry to cut a long story short: 
The Pros are:
It is from a famous brand that ranked as one of the best brands in the world alongside Prada and Louis Vuitton.
Amazing longevity.
Wearable on a day-to-day basis, especially good for the summertime.
Great silage.
The Cons are:
It is a bit pricey, so it may not be affordable for most people.